ABC 10475 Massage Form Attach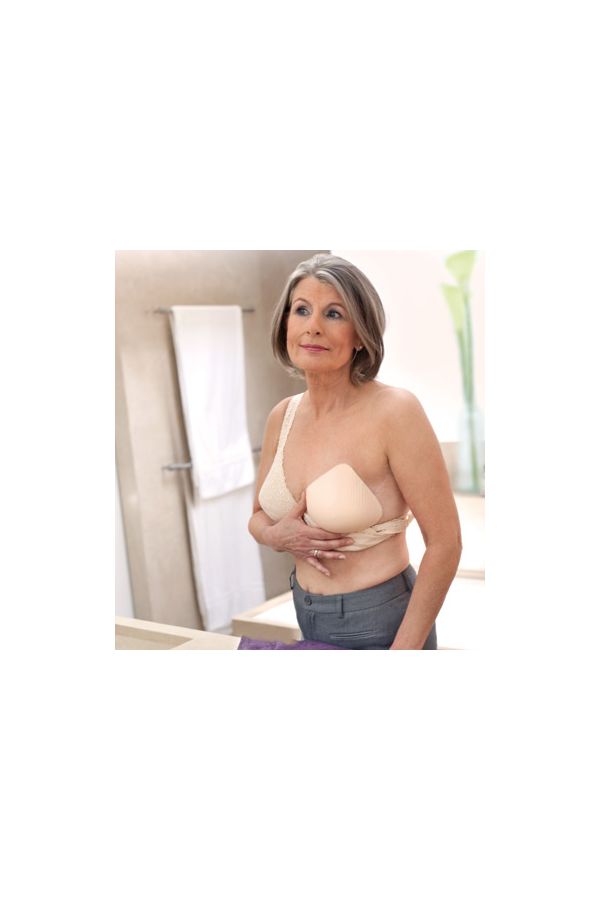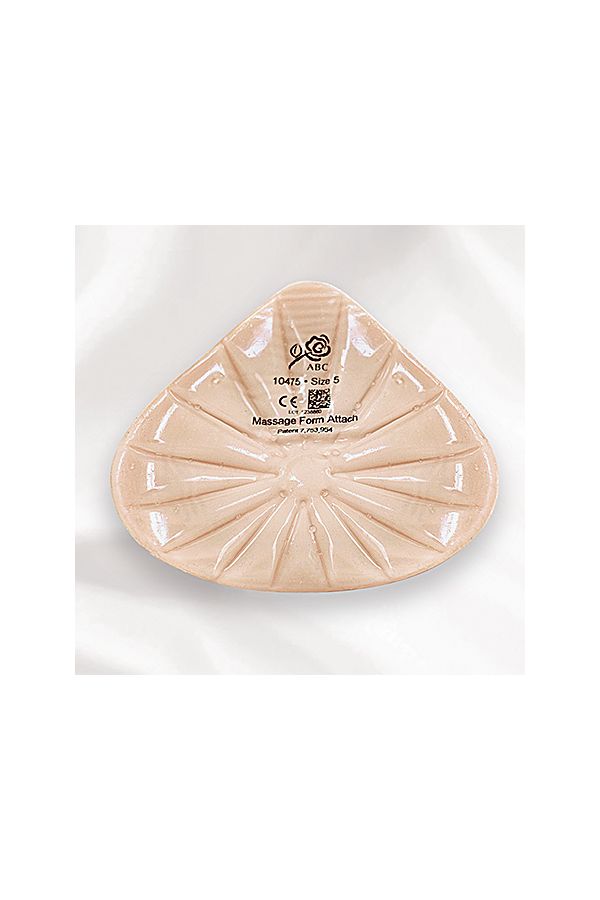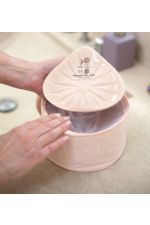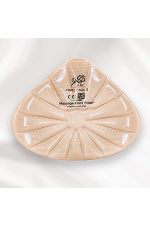 Massage Form® Attach
Patented Massage Technology- Massages, Hugs, Cools
Enjoy the cooling comfort and secure wear of the Massage Form ® Attach. ABC's integrated adhesive keeps this lightweight form securely in place for a natural look and comfortable fit. Featuring ABC's Patented Massage Technology, specialized channels encourage airflow, helping to reduce heat retention and provide a soothing touch. This prosthesis is especially great for women experiencing symptoms associated with Lymphedema.
Details
Features and Benefits:
ABC's integrated adhesive secures the form to the chest wall to reduce tension on your shoulder and delivers long-term, comfortable wear.
ABC's patented Massage Technology channels airflow to cool as it massages for increased comfort; great for everyday use, especially while exercising or experiencing menopausal symptoms.
 ABC's Super-Soft lightweight silicone provides a realistic look and feel that closely resembles natural breast tissue; passes the "hug test"!
 The renewable adhesive is long-lasting with minimal maintenance.
Classic triangular shape delivers full coverage for increased comfort.
Symmetric design can be worn on either your left or right side.
All ABC prostheses are delivered with the feminine, pretty case. Ideal for storage and transportation.
Care instructions and a 2-year guarantee are also included.
Reviews