ABC 11285 Massage Form Shaper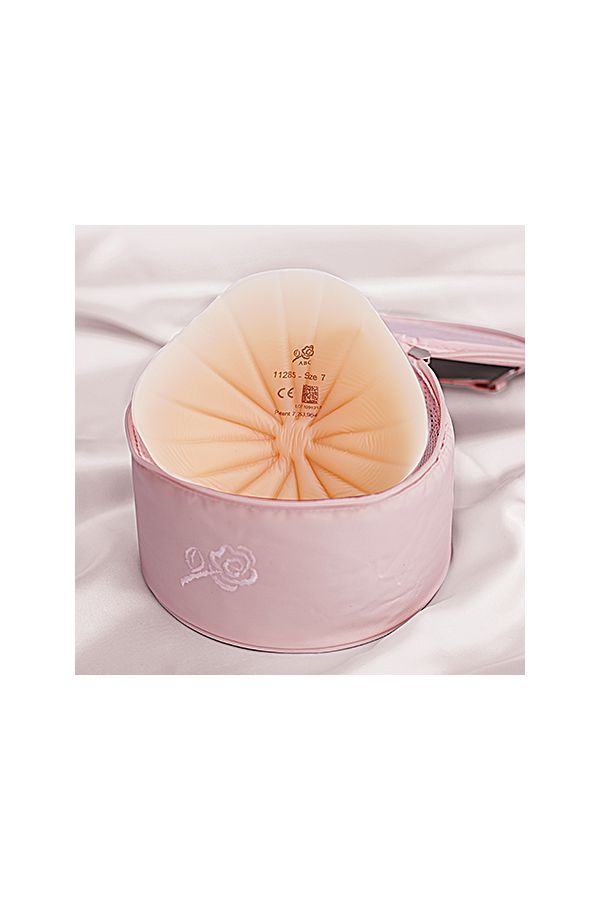 Massage Form® Shaper
Patented Massage Technology- Massages, Hugs, Cools
Enjoy the soothing caress of ABC's Massage Form® Shaper. ABC's patented Massage Technology cools as it massages to increase comfort, especially for women experiencing symptoms related to lymphedema. This shaper is constructed with specialized channels that encourage airflow, helping to reduce heat retention. Our specialized design provides superior comfort with all-around fullness for a natural silhouette.
Details
Features & Benefits:
ABC's patented massage back channels airflow to cool as it massages for exceptional comfort.
This shaper conforms to your body's curves creating a seamless transition and silhouette. 
Developed from standard silicone to create an even fullness that conforms to you.    
Wider, rounded triangle shape provides full coverage for increased comfort and cooling.
Symmetric design can be worn on either your left or right side.
All ABC prostheses are delivered with the feminine, pretty case. Ideal for storage and transportation.
Care instructions and a 2-year guarantee are also included.
Reviews