ABC 10272 Classic Triangle Lightweight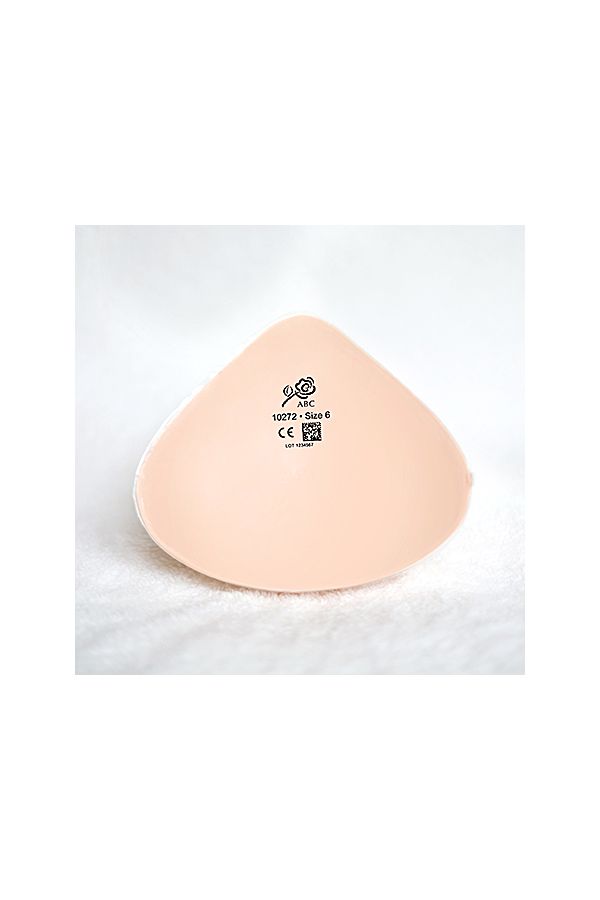 Classic Triangle Lightweight
Essential Comfort, Effortless Ease
Especially for women who prefer the comfort of a soft, light prosthesis. Single-layer lightweight prosthesis with a flat to medium cup. This breast prosthesis is approx 30% lighter than a standard silicone breast prosthesis. The weight reduction relieves your shoulder and neck muscles.
Details
Features and Benefits:
Our wider triangle design fits and flatters a wide variety of body/torso types and provides a natural look. 
Made with ABC's lightweight silicone, this prosthesis aids in managing shoulder tension and strain for comfortable wear.
Matte film front provides enhanced appearance.
Symmetric design can be worn on either your left or right side.
All ABC prostheses are delivered with the feminine, pretty case. Ideal for storage and transportation.
Care instructions and a 2-year guarantee are also included.
Reviews