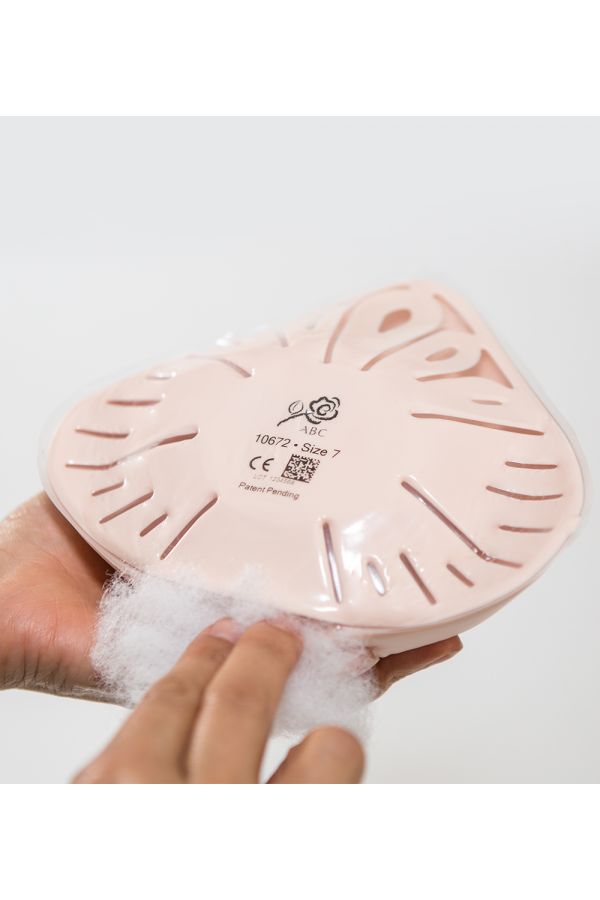 ABC MyForm™ Shaper
Enjoy the freedom of personalization with ABC's MyForm™ Shaper! Our unique design is completely adjustable. Use ABC's hypoallergenic fiber-fill to add fullness where you need it most. ABC's lightweight silicone offers flexibility and helps to manage shoulder tension for outstanding comfort. The MyForm™ shaper is also useful for expander reconstructions where fiberfill can be removed as the expander process progresses.
Details
Features and Benefits:
ABC's unique design and hypoallergenic fiber-fill give you the power to adjust your shaper for fullness where you need it most. 
The MyForm™ Shaper is a great solution to restore balance and symmetry, especially for those undergoing reconstructive surgery with tissue expansion, uneven breasts, and Poland's Syndrome.
Our triangle design fits securely into contemporary bra styles for a seamless silhouette.
Symmetric design can be worn on either your left or right side.
All ABC prostheses are delivered with the feminine, pretty case. Ideal for storage and transportation.
Care instructions and a 2-year guarantee are also included.
Reviews